Producer - Remix Artist - Vocalist - DJ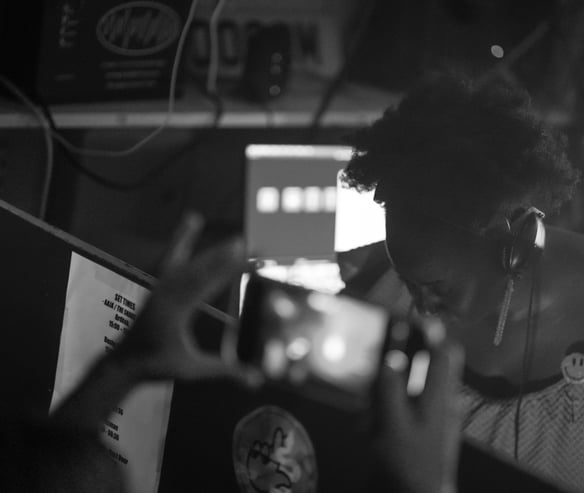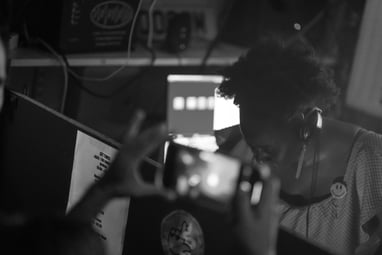 Photo Credit: Scott Walker
Ann LoV is a London based House and Techno producer, DJ and topliner. Her primary focus are poignant melodies as demonstrated in her track selection and productions. Ann has held a monthly show 'Ann LoV presents Gems' on Saturo Sounds where she later released 'Paradox' - her first official solo release as a producer. Ann has since delved into the world of remix artistry, with Matt Ransford's 'Rapture' [64k Recordings] being her latest remix project. 'Recluse' is Ann's latest original, which was released on ARRVL in October 2022.
In addition to being a producer/DJ, Ann has a strong background in vocals (soprano/5 octaves), live and recorded, she has created vocal sample packs with Lee Howe (Technique Sounds), House releases with Jake Cusack (Studio 144), EDM with K-System (Warner Chappell Music/ Sony ATV Publishing), Trance releases with Beatsole (Rolling Recordings) and Emrah Barut (Synchronised Music) and many more.
Ann developed a passion and deep love for music early on in life. At the age of 9 she began to write her own songs and learnt to craft harmonies by experimenting with recording her voice using tape recorders and layering her vocals to see how they'd sound. In 1999 Ann decided to take a deeper dive into music and went on to study performing arts, during which time she spent much of her evenings in the music block learning production and writing her EP — a collection of Pop, R&B, and Ambient music. Off the back of her creations, she took part in a number of local festivals and showcases and later joined a Hip Hop collective where she continued to develop her vocals and song writing skills. Then in 2001 she had her first release on a gospel record label, which led to her joining a band where she continued to tour nationally and internationally as well as provide vocals for studio and live sessions.
It was in 2009 that her musical career pivoted towards electronic music, and at that point she began reaching out to music producers in the genre. This led to her creating a vocal sample pack with Lee Howe, house releases with Jake Cusack and Paul Parsons, EDM with K-System, and trance releases with Beatsole and Emrah Barut.
In a bid to further immerse herself in the electronic music world she had grown so fond of, she began to form connections with music lovers, organised club nights with UK Trance Society, managed a number of meetups, and attended myriad music events.
By 2016 Ann had started to miss the live element of music and wanted to perform electronic music live which led to the birth of 'Anencee'. Performing live once again and delving back into the world of music creation inspired her to make the decision to return to music production as a solo artist, it was then that she added the art of DJing to her repertoire.
In 2019 Ann secured a DJ residency at the illustrious Saturo Sounds Radio, she shortly after appeared as a guest on Christian Monique's 'Seventeen' show [Frisky Radio] and also Erich Von Kollar's show 'Relations' [Proton Radio)] under her former name 'With LoV'. In December 2020 'Paradox' was released on Saturo Sounds - this was her first international solo release as a house and techno producer.
Continuing on with her development as an artist - in July 2021 Ann appeared as a guest DJ for ARRVL Nero on Bloop Radio, in October 2021 her first remix project was released - Emod 'Brittle' on 64K Recordings, and later that month she played her first international gig at Club 9,11 in Tallinn, Estonia for the event 'Music From Heaven'.
In February 2022 she was a featured artist on Proton Radio – 'Proton Amplified' and in May 2022 her second remix project was released on 64K Recordings (Matt Ransford – 'Rapture').
Ann continues to develop her production skills and is currently working on remixes for established labels in the progressive house and melodic techno scene, one of which is due for release in December 2022.
Passionate about fairness for music creators, she continues to develop her knowledge in the realm of music business with a view to set up her own label, release music and perform her productions live - this is her motivation, her dream, her drive, her focus.