Producer - Vocalist - Songwriter, & Remixer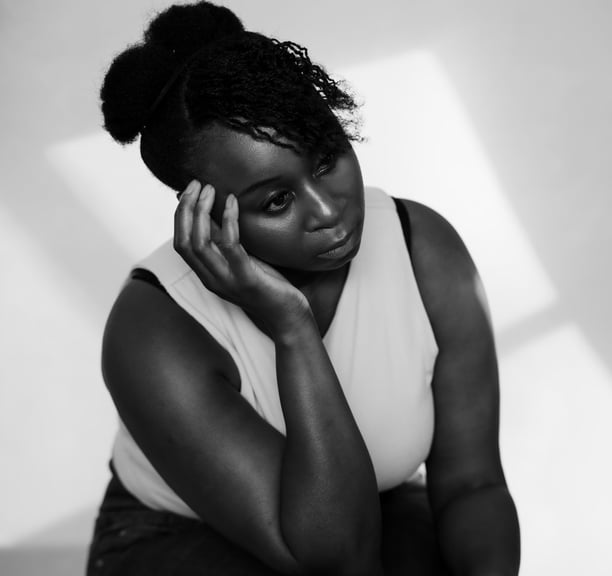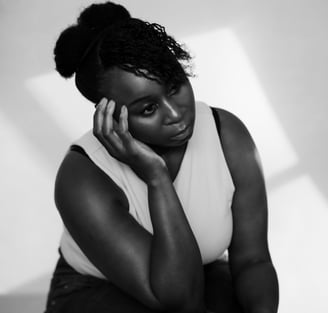 Independent artist specialising in Techno fused with pop & soulful vocals.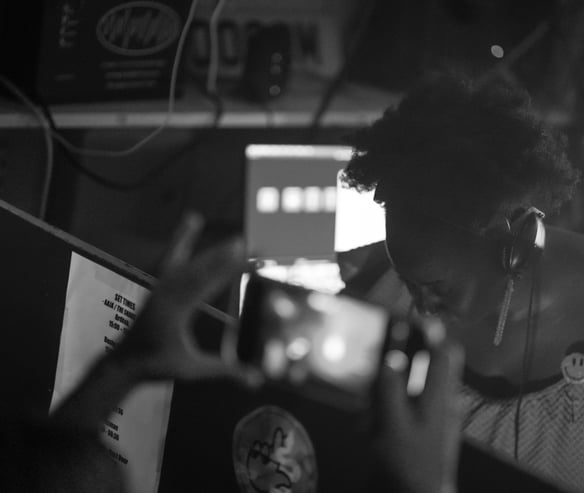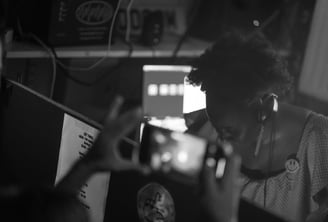 Ann LoV is a force to be reckoned with, a bold authentic voice that shines through in the electronic scene. Her authenticity acts as a refreshing counterpoint to the noise, both as a sought-after vocalist and accomplished architect of modern melodic techno. Anchored in the vibrant hub of London, she has carved a niche as an innovative producer and independent songwriter with a keen ear for evocative melodies and an ability to fuse techno with soulful vocals. Debut release "Paradox" unveiled through Saturo Sounds, showcased Ann LoV's signature melodic touch and garnered immediate attention. Since then, her production finesse has been demonstrated through a series of remixes on the reputable 64k label, introducing a distinctive breed of introspective techno that sweeps her audience into a reverie far away from the constraints of the real world.
Ann LoV's devotion to music has been unwavering since her early days, whether it be toplining over her toy turntable or her adoration of eighties pop icons from Michael Jackson to Madonna. From a tender age, she was busy crafting songs, experimenting, and layering harmonies. This would eventually lead to her studying the performing arts at college as a teenager, however evenings remained dedicated to electronic music production, culminating in her first EP, a kaleidoscopic fusion of Pop, R&B, and ambient that demonstrated her ability to draw inspiration from seemingly disparate genres, from folk to film soundtracks, and effortlessly reconfigure them into her sonic canvas.
Soon she was appearing at festivals, performing vocals as part of a hip-hop collective, and by 2001 had her first release on the Gospel record label. After a period of touring nationally and internationally, her career pivoted towards dance music. In 2009, her path aligned with the electronic scene, her soulful vocals becoming a sought-after commodity in the industry. Collaborations spanning house, trance, and EDM showcased her versatile vocal prowess and saw her working with the likes of Jack Cusack, Paul Parsons, Beatsole, and Emrah Barut. Immersing herself further in the dance scene she galvanized electronic communities and fostered inclusivity through her work organising club nights for the UK Trance Society, initiating community meetups, and attending multiple events.
Securing a residency at Saturo Sounds in 2019 marked a pivotal moment. Her highly regarded monthly show 'Ann LoV Presents Gems' confirmed her reputation as a discerning curator, earning her guest appearances on prestigious platforms like Bloop, Proton, Frisky, and Svara Radio. Her repute as a shrewd selector rippled beyond London's borders, guiding her to stages, clubs, and festivals from London to distant Estonian shores. Her production and remix work has seen her display her sensibility for rich emotive lead lines and cavernous dubby atmospheres.
A powerful authentic voice in the scene, Ann LoV remains unapologetically candid, challenging norms and demonstrating strength through vulnerability. Her forthcoming venture, the label "Inner LoV," epitomizes her ethos, a unique imprint that will be dedicated to releasing progressive electronic music featuring vocals. Debut release 'Carry on' marks out the sonic blueprint for the label with its compelling fusion of soulful ethereal vocals and modern techno aesthetics. Simultaneously, she continues to craft live performances that integrate inimitable top-line bootlegs with her deep techno journeys behind the decks. A relentless song-writing force, Ann LoV drives forward seamlessly melding pop and soul with the spheres of techno and progressive to create a hybrid sound set to ignite the dancefloors of the future.